Pursue a Brighter Future 
and Enroll in an Online Healthcare Degree Program!
If you are ready to grow your knowledge of healthcare, then a top-rated1 online degree from University of Arkansas Grantham's College of Nursing and Health Professions is the right choice.
From working parents to military veterans, University of Arkansas Grantham's certificate, undergraduate and graduate degree programs are a great fit for adult learners ready to pursue a career in healthcare.
Message from the Dean
Cheryl Rules, Ph.D.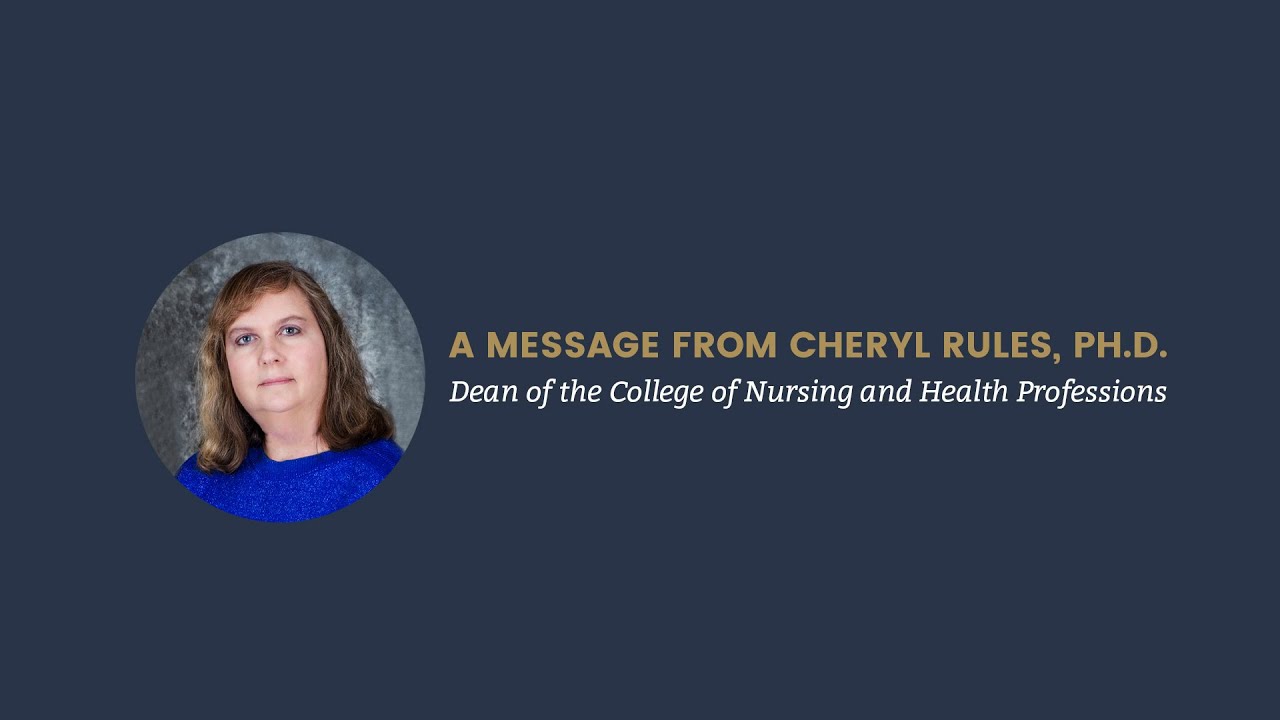 Hello. My name is Dr. Cheryl Rules. I'm the Dean of the College of Nursing and Health Professions.
Thank you for considering University of Arkansas Grantham as your educational partner. We specialize in helping adult learners like you achieve their degree dreams through online education. Our online nursing degrees, expert faculty and proactive support systems will help you succeed as you return to school.
In fact, we promise to do everything we can to help you succeed as your pursue your education. Take, for example, our innovative VIP Squared program: We will be Visible – actively engaging with you each week. We will be Immediate – responding to questions, issues or assignments within 48 hours. We will be Personal – offering live office hours. And we will be Proactive – posting course policies and contact information day one.
I hope to see you in one of our online classrooms … and I look forward to helping you achieve your educational goals.
The College of Nursing and Health Professions


University of Arkansas Grantham supports healthcare professionals in nursing and health professions as they expand their knowledge and skills in areas of leadership, community concepts, research, and evidence-based practice related to current trends and issues in today's global society.
ACEN and CCNE accredited
University of Arkansas Grantham is proud to announce accreditation by the Accreditation Commission for Education in Nursing (ACEN) and the Commission on Collegiate Nursing Education (CCNE) for its College of Nursing programs*. These prestigious accreditations from organizations committed to excellence in nursing education serve to validate the quality of our nursing programs, faculty and process.
*The RN-BSN Degree Completion in Nursing and the Master of Science in Nursing and the four specializations master's degree programs in nursing at University of Arkansas Grantham are accredited by the Commission on Collegiate Nursing Education (http://www.ccneaccreditation.org).
Online Health Professions Programs
Associate and bachelor's programs in the College of Health Professions focus largely on foundational theories and healthcare concepts. Course topics will consist of medical terminology, healthcare delivery systems, healthcare software applications and more. In addition, students will gain a legal and ethical understanding of healthcare practices.
Graduate programs in the health professions field expand on undergraduate foundations with more advanced curriculum. As part of these programs, students will gain real-world experience in a clinical practice setting under the supervision of healthcare professionals. Students will also develop leadership skills that will help them thrive in a management position.