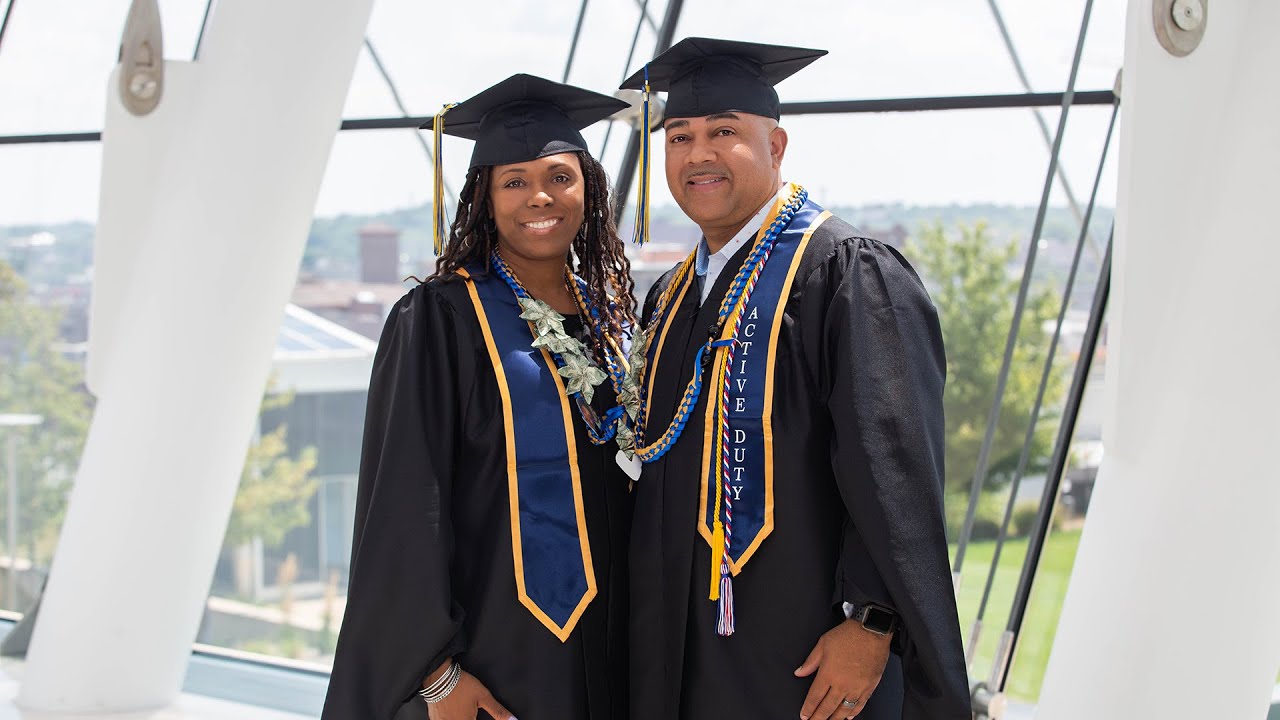 Cedric + Lapeachtriss Turner, Class of 2019
Cedric and Lapeachtriss Turner, active duty military and military spouse, first walked across the stage together at their high school graduation. Many years later, after pushing past obstacles and working diligently, they've crossed the stage together again as they earned degrees from Grantham.
"I want to be an example," Cedric says. "When I graduated high school, I tried college. And I didn't think I was quite cut out for college. But I was — I just didn't ever apply myself. So finally, I put everything to the side and focused on studies. And I did it. 10 years! Going back and forth, stopping and quitting. I'm looking forward to the opportunity to put my degree to work."
Persistence that Pays Off
"I've been taking classes for about 10 years. I would stop and then go back to it, things would be going on so I'd put it off. Life happens. It's going to happen. You can make up every excuse not to, and I did that", Cedric says.
"There's a lot of times when I was like, I'm done. This is too much. Cedric's deployed, I've got kids running around, I have to work," Lapeachtriss says. "But because he's in the university as well, so he's like, it's okay, it's going to get better, it's just the first couple of weeks, you'll get past that."
"It's helped me in my current job now because there's a lot of processes that are broken or don't have processes, so it's helping me to understand and be in a leadership type of role that's going to help me in my job. It's just the team that this university has — just continues to push you to do more," Lapeachtriss says.
"We graduated high school together, and so we were able to walk across the stage together at that time," Cedric says.
"And now we're able to do it again!" Lapeachtriss smiles.
"You don't get a do-over a lot in life," Cedric says.
Lapeachtriss Turner, Master of Science, Performance Improvement // Cedric Turner, Master of Science, Performance Improvement
There is no guarantee, express or implied, that a college degree or certificate from University of Arkansas Grantham will improve employment prospects, earnings, earnings potential, or career advancement opportunities.